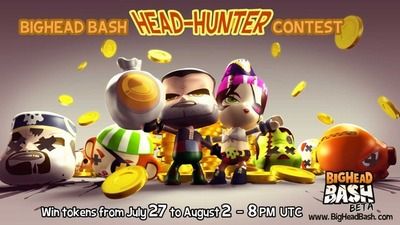 We are now starting the BigHead Bash Head-Hunter Contest
One-week contest: winner gets 500 tokens!
+ tokens of participation for 2nd and 3rd places.
From July 27th to August 2nd 8PM UTC
Over the week, check in the game as often as you can and kill as many different people as possible.
We'll be tracking the figures and we will post daily leaders of the BHB Forum & Facebook.
*Warning: killing the same person over and over again will not get you anywhere. You need to play the game against different people. Be a bounty hunter and bash them all!
Play here:
kongregate.com/games/Spicyhors…